Coinbase published their S1 last week ahead of a Direct Listing that may value the company as highly as $100B. In an ecosystem where everyone extols the benefits of decentralization, this is a business that on Dec 31, 2020 had 11.1% of total cryptocurrency market capitalization ($90B of $782B) live on its platform. Imagine if Citibank had never stopped growing...
Financials

2019 rev: $534M
2019 OP: ($46M)
2019 adj EBITDA: $24M
2019 NI: ($30M)

2020 rev: $1.3B (2.4x yoy)
2020 OP: $409M (31% OP margin)
2020 adj EBITDA: $527M (40% EBITDA margin)
2020 NI: $322M (25% NI margin)
Given where Bitcoin and the cryptocurrency market is currently trading, I would expect 2021 revenue growth to accelerate. Not sure what guidance has been given but it would not be surprising to see revenue clear $5B in 2021. The business has tremendous operating leverage (transaction expenses are ~10% of revenue) so would be highly cash generative in that scenario.

Other key metrics
$1.1B in cash Dec 2020
$3.8B in 'customer custodial funds' and 'custodial funds due to customers'
$5.9B in Assets
43M verified users, +34% yoy
2.8 monthly transacting users, +180% yoy$90B "assets on platform", +430% yoy
$193B trading vol, +140% yoy

+34% yoy growth in verified users is surprisingly low. Gives credence to the narrative that the 2020 Bitcoin bull run was driven by institutional adoption rather than retail inflows.

>5% fund owners
- a16z
- Paradigm
- Ribbit
- Tiger Global
- USV

Looks like a16z and Paradigm were aggressively buying secondaries from insiders in 2019 and 2020 at share prices between $20-30. Strong conviction investments that will seemingly be rewarded. Recent NASDAQ secondaries have been between $2-300.

Statement on correlation:
"In the past, crypto markets have not appeared correlated with the broader U.S. equity markets. This trend held true until February 2020, when the U.S. stock market and crypto markets experienced a significant downturn due to the COVID-19 pandemic. Through December 31, 2020, these markets subsequently appeared more correlated as each market recovered."



Evolution of revenue streams. While Coinbase is aiming to move to subscription rather than transaction-based revenue, this sounds more like a shareholder story than a reality.



>10% of all Crypto assets live on Coinbase (this is worth stepping back and reflecting on):

Share of Crypto Market Capitalization:


Share of BTC steady at ~70%, Bitcoin and Ethereum are 83%

Income Statement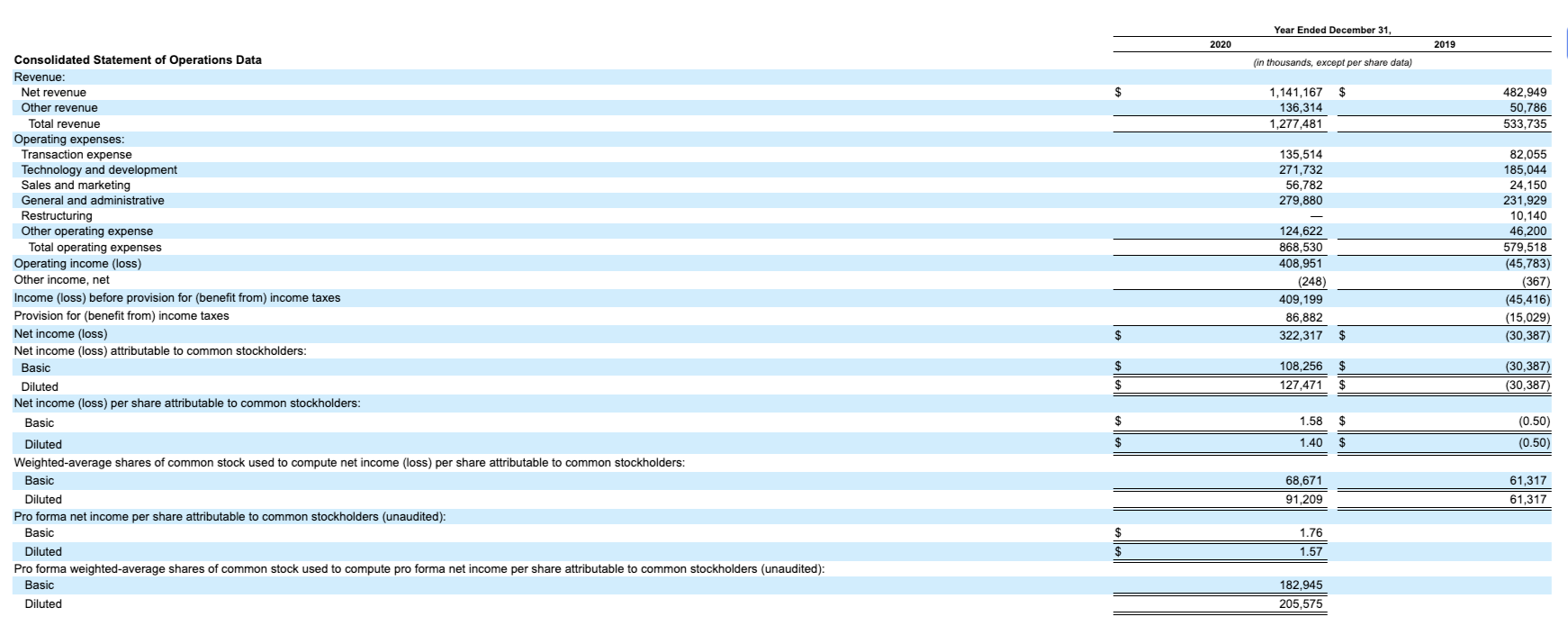 Other Key Metrics